Sharing your photography on Pexels means helping creative people all over the world get inspired—from entrepreneurs to visual artists to photographers like you. With over 18 million visits per month, Pexels is one of the most trafficked photography platforms in the world—and that reach means that your work can easily be seen by millions from Spain to San Francisco.
Some reasons our photographers love Pexels:
Donations: Users are prompted to consider a donation after downloading your imagery
Exposure: Your photos and videos can reach millions of people across the globe
Stats: You'll be able to see how many views, downloads, and likes your photos have gained
See where your photos have been featured: It's not uncommon for photos from Pexels to be used in major publications; we'll show the notable outlets where your work has been featured
Giving Back: Many of our contributors have benefited from the free imagery shared by others, sharing your work is great way to pay it forward
Are you ready to join our community? You can sign up here.
Members love to see their stats climb 🚀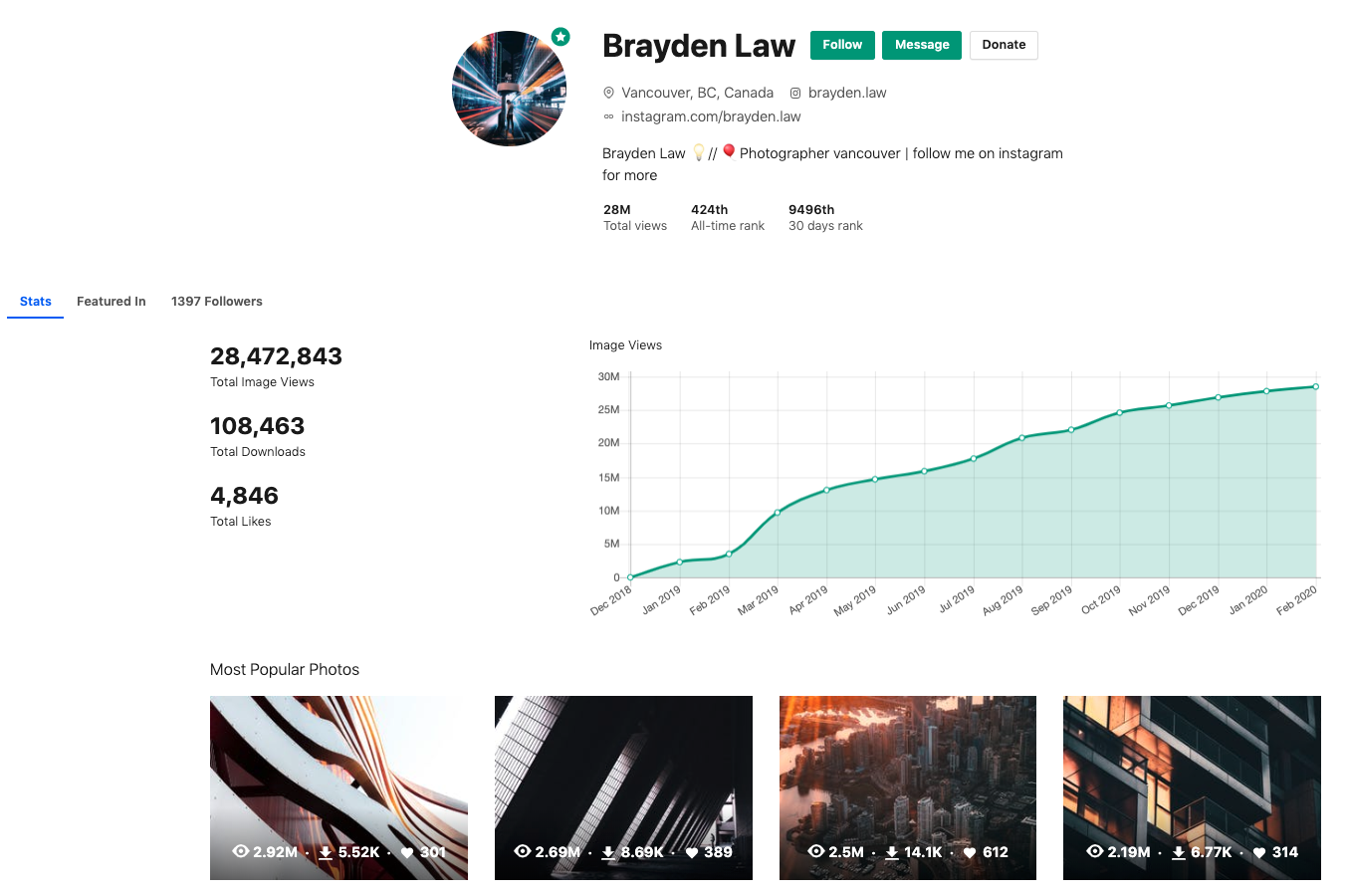 Hear from some of our members